Lunch
11:00–15:00
L.O. 14:30
Ninja featured
Our original Ninja menu.
How about a menu featuring shuriken motifs, black dishes that hide in the dark, and other dishes unique to Iga Ueno, the city of ninjas?
Many more menus.
Not only do we have the dishes listed on our website, but we also have set meals, rice bowls, noodles, and more.
Please read the menu book in our restaurant.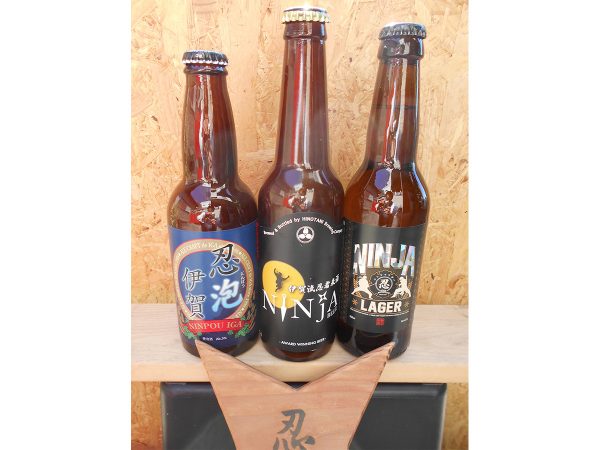 Ninja beer set
3 bottles great value set 2,500 yen
Various beer named of Ninja.
Kunoichi Pale (low-malt beer) 900 yen
Iga Ninja Beer 1,100 yen
NINJA LAGER (Belgium low-malt beer) 700 yen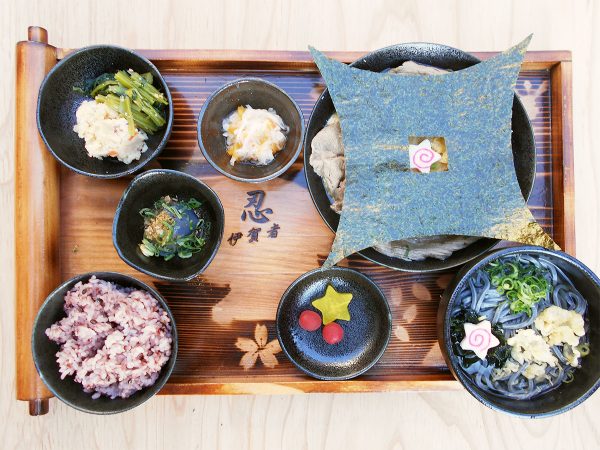 Ninja set lunch
1,800 yen
Beef and egg, side dishes, black-colored tofu, black-colored wild rice and black-colored udon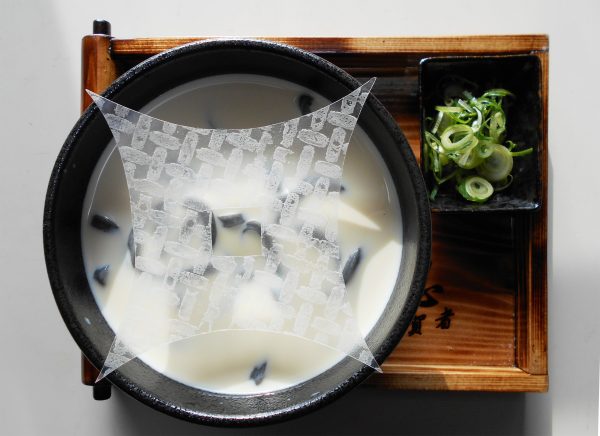 Kirigakure Saizo* udon
1,200 yen
Udon and Iga-beef in white miso soup.
*"Kirigakure Saizo" is a famous fictional ninja appearing in "Sanada Ju Yushi".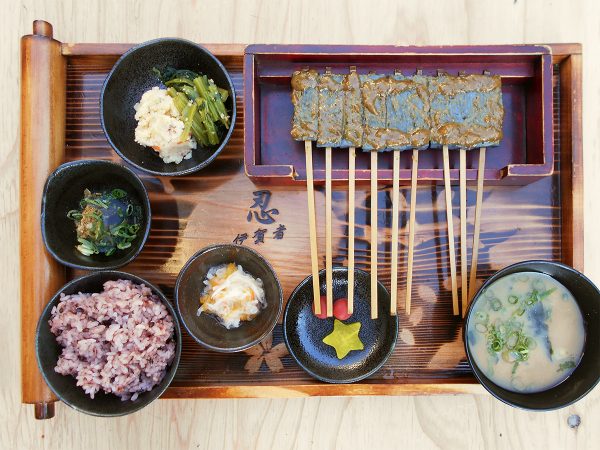 Ninja dengaku set
1,200 yen
Tofu-dengaku (baked with miso) of homemade black-colored tofu, side dishes, rice and miso soup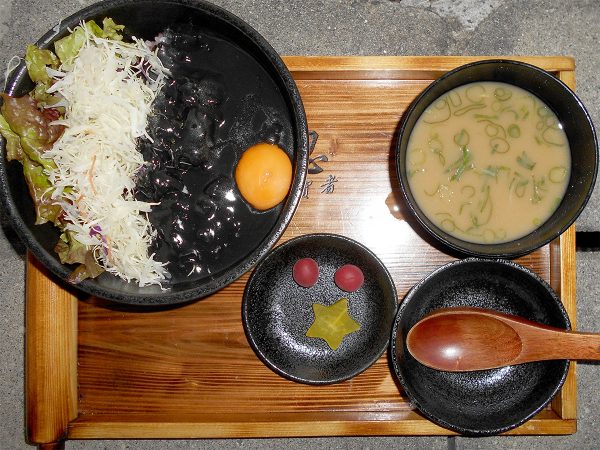 Ninja black curry bowl
1,200 yen
Black curry (with bamboo charcoal) bowl and miso soup
With the cutlet or the shrimp for 300 yen.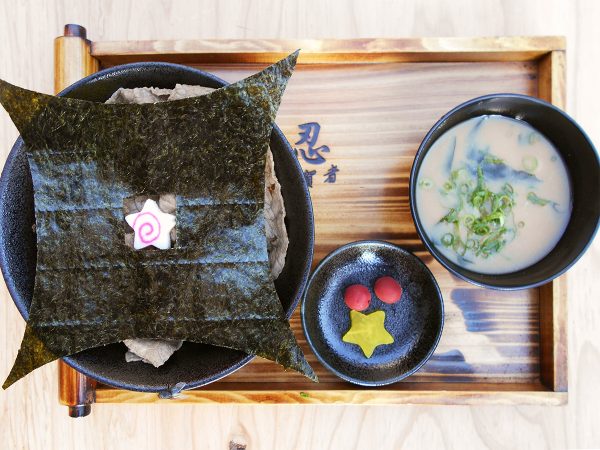 Ninja bowl
1,300 yen
Beef and egg bowl, miso soup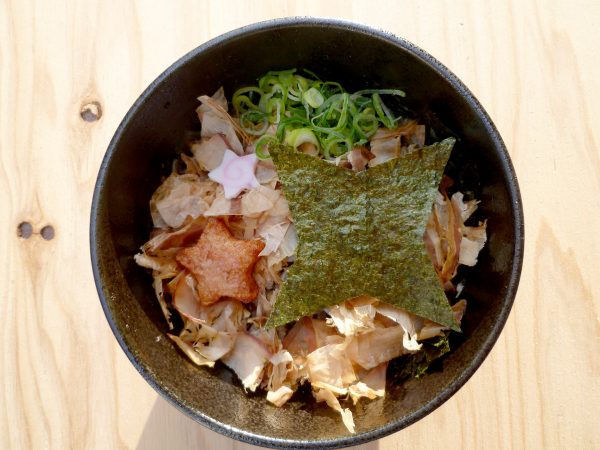 Ninja udon
1,000 yen
Udon with fish cakes, fish flakes and….?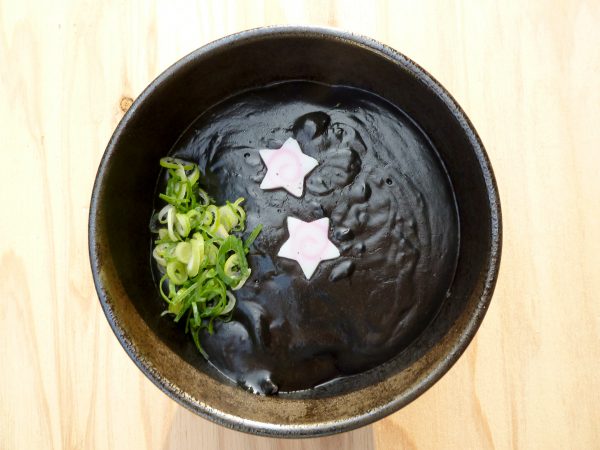 忍者黒カレーうどん
1,000 yen
Udon in black curry (with bamboo charcoal)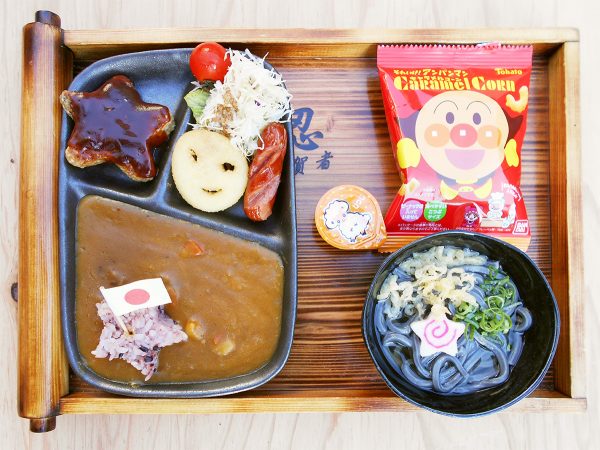 Ninja kid's plate
800 yen
Black-colored udon, curry and rice, hamburg steak and snack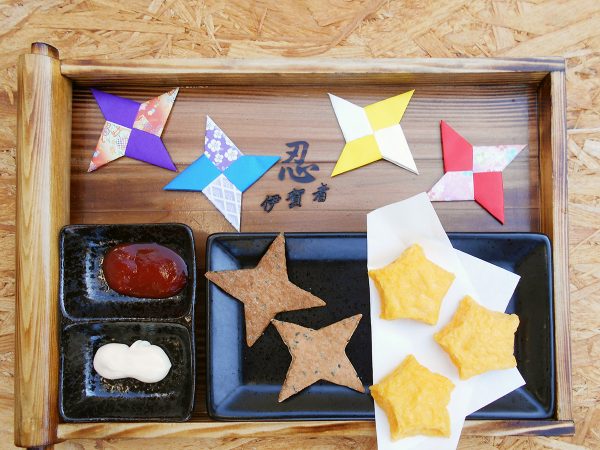 Shurikens set
600 yen
Hard cookies (Ninja' s portable ration), omelet and shurikens of paper craft