Lunch
11:00–15:30
L.O. 15:00
Local cuisine
Please enjoy Iga's speciality.
We serve rare brands of Iga beef, Iga pork, Iga chicken, as well as dishes unique to Iga using locally produced miso and sake lees.
Many more menus.
Not only do we have the dishes listed on our website, but we also have set meals, rice bowls, noodles, and more.
Please read the menu book in our restaurant.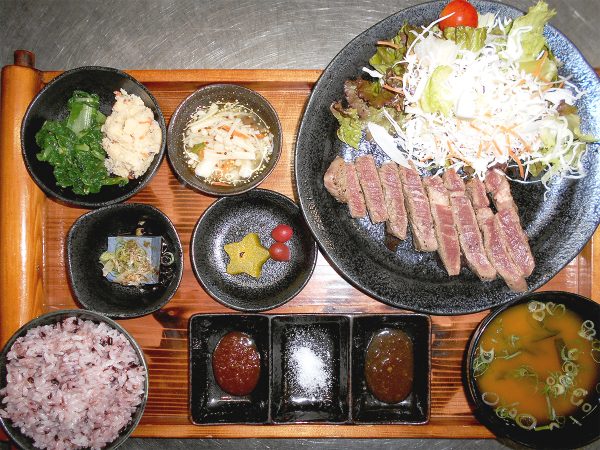 Iga beef steak set
3,300 yen
Beef (made in Iga) steak, side dishes, black-colored wild rice and miso soup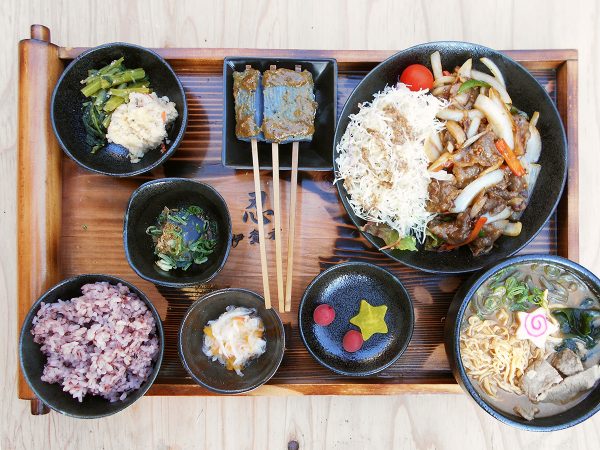 Iga gozen
2,500 yen
Dengaku (baked tofu with miso), fried meat (beef), black-colored udon simmered in the miso soup, side dishes and black-colored wild rice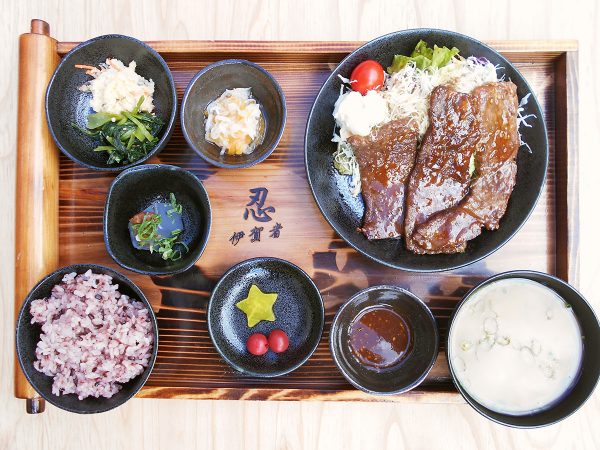 Grilled Iga-beef set
2,300 yen
Grilled beef (made in Iga), side dishes, black-colored wild rice and miso soup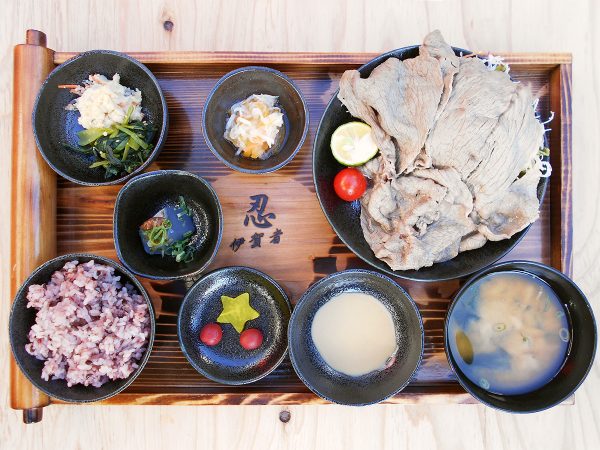 Iga-beef shabu set
2,200 yen
Shabu (meaning "boiled") beef (made in Iga), side dishes, black-colored wild rice and miso soup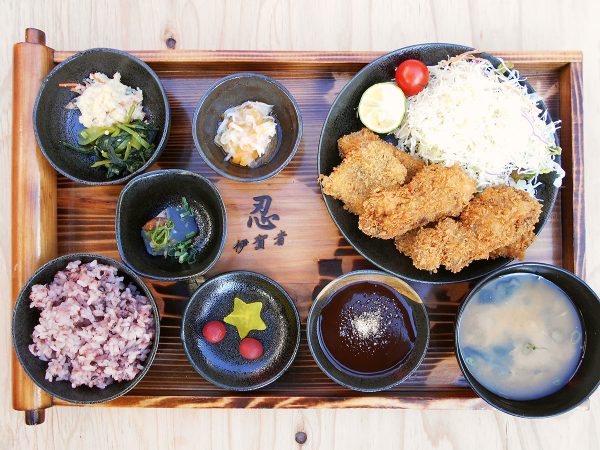 Iga-beef cutlet set
2,200 yen
Beef cutlet (made in Iga), side dishes, black-colored wild rice and miso soup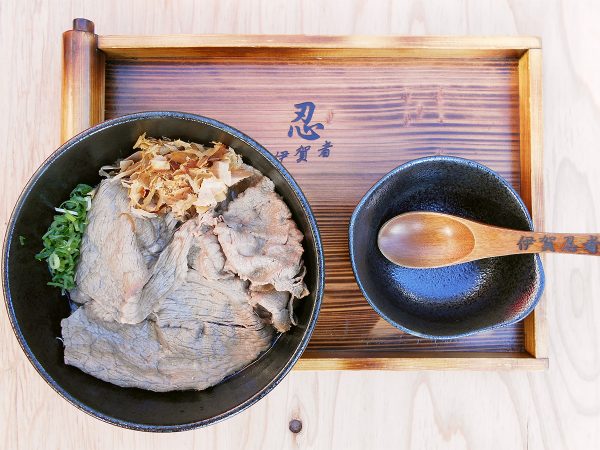 Iga-beef udon
1,900 yen
Black-colored udon and boild meat (beef)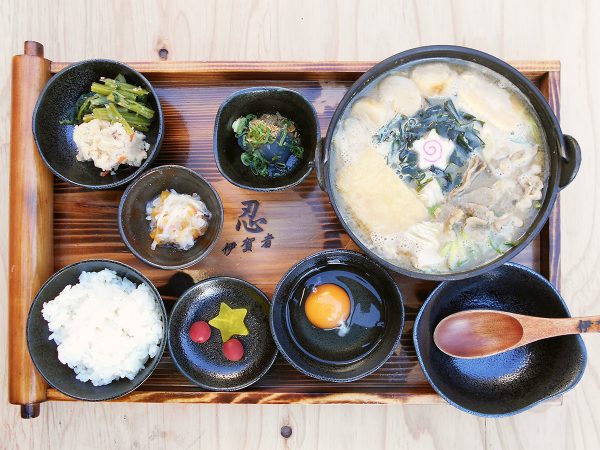 Miso-nikomi udon set
1,600 yen
Udon simmered in the miso (made in Iga) soup, side dishes and rice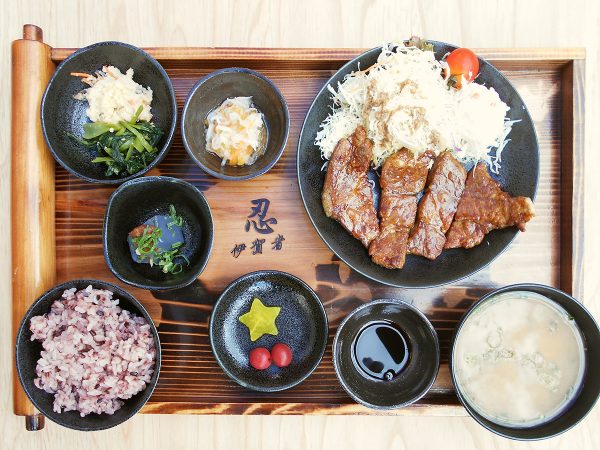 Iga-pork steak set
1,500 yen
Pork (made in Iga) steak, side dishes, black-colored wild rice and miso soup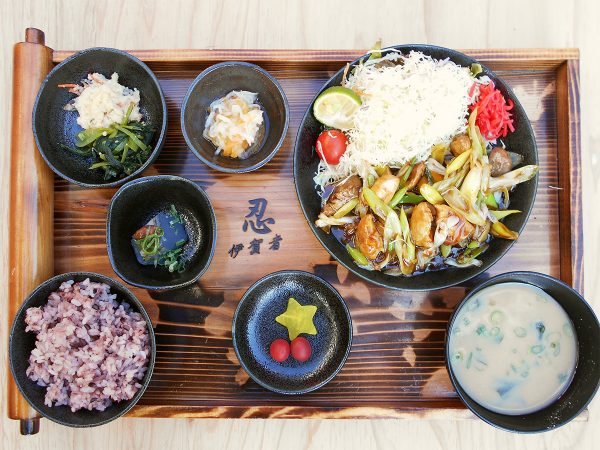 Grilled chicken set
1,100 yen
Grilled chicken (made in Iga), side dishes, black-colored wild rice and miso soup